Maria Di Gaetano is an italian visual artist based in Uk.

Born in Sicily in 1984, Maria started to draw at the age of 5 thanks to her artistic family members. After attending the Artistic High school she moved to Florence. There she graduated with honours in Set Design with a art history final dissertation titled "At the Spectator's side" (Dalla parte dello Spettatore ) at the Academy of Fine Arts of Florence in 2008. (Uk equivalent to: BAHons)
The smell of Renaissance and the incredible beauty of the city were the basis of developing several creative interests. Her deamer and bohemian personality pushed her to follow all of them.
After 12 years in Florence, she decided to move to England in 2014.

Maria attended an internship for 1 year as art worker and set designer at "Teatro del Maggio Musicale Fiorentino"
After the BA, she left the theater life becoming an Italian language and culture teacher for 7 years in a private school (she continued to teach in England as well as private tutor). At the same time she loved reviewing art exhibitions and performances and music artists. She also used to write poems and she published a couple of them in two anthologies by Aletti editore.
In 2016 she got a Web Design qualification useful to understand another kind of art correlated with technology.

Maria was also volunteering in galleries and libraries thanks to Conoscere Firenze, for a couple of years while in Florence,actively participating to the Florentine cultural life.

Happy English resident now, she creates with both techniques: traditional and digital taking part in different art shows in London Cambridge, France and online. She accepts all sort of commissions, graphic designs and fine arts.
She says that she does not have a specific style that belongs to but if we want to, her style can be translated as traditional and illustrative one, with a hint of neopop. Maria started recently to explore the abstractism as well.

Maria is a MA art history student at the Open University UK, freelance tutor alongside working in a primary school. Maria is a member of the new Bookmark Artists Collective and she recently started a collaboration as intern with Emergent Art Space .
Her "dannunziano" motto?
"Make your life a masterpiece"
She reckons she is doing it.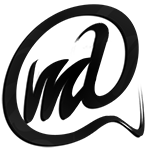 For CV requests, commissions, info or just to get in touch,
please click the Logo above!